Bio
Although their blend of emo-pop and slick, anthemic rock & roll eventually made them stars on both sides of the Atlantic, Paramore began humbly enough in Franklin, Tennessee, where Hayley Williams met brothers Josh and Zac Farro after moving to town from Mississippi. Already a powerhouse vocalist at the age of 13, Williams joined a band that the Farro siblings had formed with local guitarist Taylor York. She left the group soon after, signing with Atlantic Records as a solo artist instead, but clashed with the label over the direction of her music. Seeking to front her own band, Williams convinced Atlantic to let her piece together a full lineup. Josh and Zac Farro were recruited for the job, as were guitarist Jason Bynum and bassist Jeremy Davis.
From the start, Paramore's poppy melodies and zippy songwriting seemed to contradict the fact that none of the bandmates (with the exception of Davis) were older than 18. To help attract a younger audience, Atlantic decided to share the band with Fueled by Ramen, a Florida-based label with a strong roster of emo-pop acts. Fueled by Ramen officially co-signed the group in April 2005, and Paramore's full-length debut, All We Know Is Falling, was released later that summer. In addition to a performance at New Jersey's Bamboozle Festival and multiple dates on the Warped Tour circuit, Paramore played shows with such simpatico bands as Simple Plan and Straylight Run. Hunter Lamb replaced Bynum on guitar in December 2005, and the band spent the following summer on the Warped Tour once again, cementing its relationship with the fans who had caught the previous summer's shows. Lamb parted ways with the group in early 2007 to get married, and Paramore continued onward as a quartet.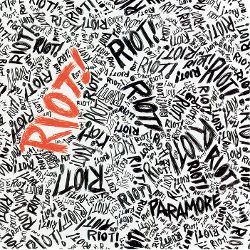 The following summer saw the release of the band's sophomore album, Riot!, which was recorded alongside producer David Bendeth. Buoyed by the popular singles "Misery Business," "crushcrushcrush," and "That's What You Get," Riot! turned Paramore into industry heavyweights, going platinum within its first 13 months of release and earning the band a Grammy nomination for Best New Artist. With original guitarist Taylor York now back on board, Paramore toured exhaustively in support of the record, even landing a two-month jaunt across the continental U.S. with their idols, Jimmy Eat World. Meanwhile, the band found time to contribute two songs to the best-selling Twilight soundtrack, including the Top 40 single "Decode." A live album entitled The Final Riot! was released several weeks after the Twilight soundtrack, capturing the group's strength as a live act and concluding the long touring cycle in support of Riot!
Paramore publicly struggled with fame throughout 2008. Of particular note was the attention lavished upon Williams, whom many media outlets deemed to be the leader of the group. Rumors of a breakup began to circulate, yet Paramore's lineup remained intact, and the band retreated to a California studio in 2009 to work on a third album. Following a popular summer tour with No Doubt, the group issued Brand New Eyes, a pensive record that featured some of Paramore's strongest songwriting to date. The album debuted at number two with sales of 175,000 copies, besting Mariah Carey's Memoirs of an Imperfect Angel.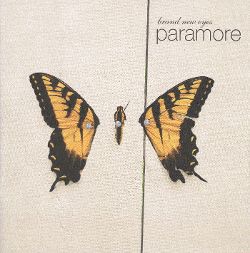 Brand New Eyes went gold by the end of the year, and "The Only Exception" became the band's highest-charting single to date in America. Meanwhile, Williams scored her own chart-topper with "Airplanes," a multi-platinum collaboration with hip-hop artist B.o.B. Long-simmering tensions between Williams and the Farro brothers had reached a boiling point by late 2010, though, resulting in a messy split between Josh and Zac Farro -- considered by many to be the band's co-founders -- and the three remaining members. Days after his exit, Josh Farro wrote a blog post detailing the band's history, including previously unknown details regarding Atlantic's early involvement and Williams' solo contract.
In 2011, Paramore released the single "Monster," which was included on the Transformers: Dark of the Moon soundtrack. This was the first song recorded without the Farro brothers and first to feature York taking over all guitar duties. The following year, Paramore began work on new material with producer Justin Meldal-Johnsen (Beck, NIN, Neon Trees, M83) and former Lostprophets drummer Ilan Rubin. In 2013, Paramore returned with their fourth studio album, the eponymously titled Paramore. Including the hit singles "Still into You" and "Ain't It Fun," the album featured an expansive stylistic approach that found the group incorporating a variety of sounds from synth pop to gospel.
credit